3 min read
My Camera Broke
Almost a month ago I headed out on a really hot day down here in the deep south* with coworkers for a day on the delta in Mobile, AL. I had brought along my (relatively) new OM-D E-M5 to take some nature/fun shots with everyone. However, after finally boarding our boat and pulling my camera out to take some shots, I was greeted by a completely white EVF when trying to shoot some photos…
Crap. Looking around online yielded nothing relevant, so off to Olympus service she went. I was so angry at the problem I just didn't want to think about photographs until I could get it back.
I needed to vent some creativity, and turned to something else I enjoy playing with, 3D rendering/modeling! So a few days during my lunch breaks I tried my hand at speed modeling in Blender. In particular learning to use the new dynamic topology sculpting tools (dyntopo).
So I thought it might be fun to share what I came up with here (I had already posted these on Google+, but figured it might be fun to share them here as well).
Bear in mind, I'm not really a whiz at Blender, I just happen to know enough to have fun playing with it and doodling (which is really all these are). I tried to keep everything in Cycles for the most part, and was just having fun…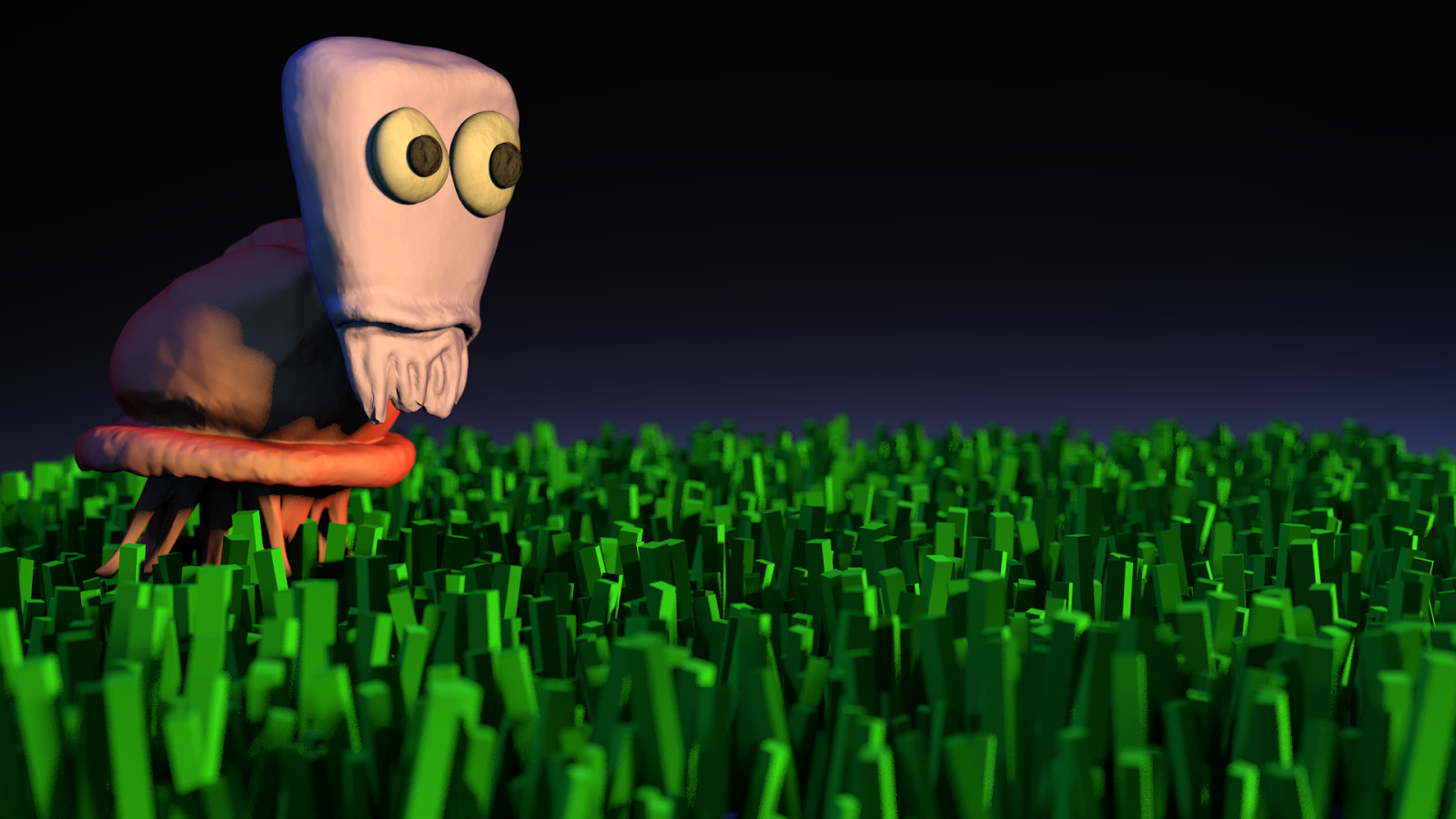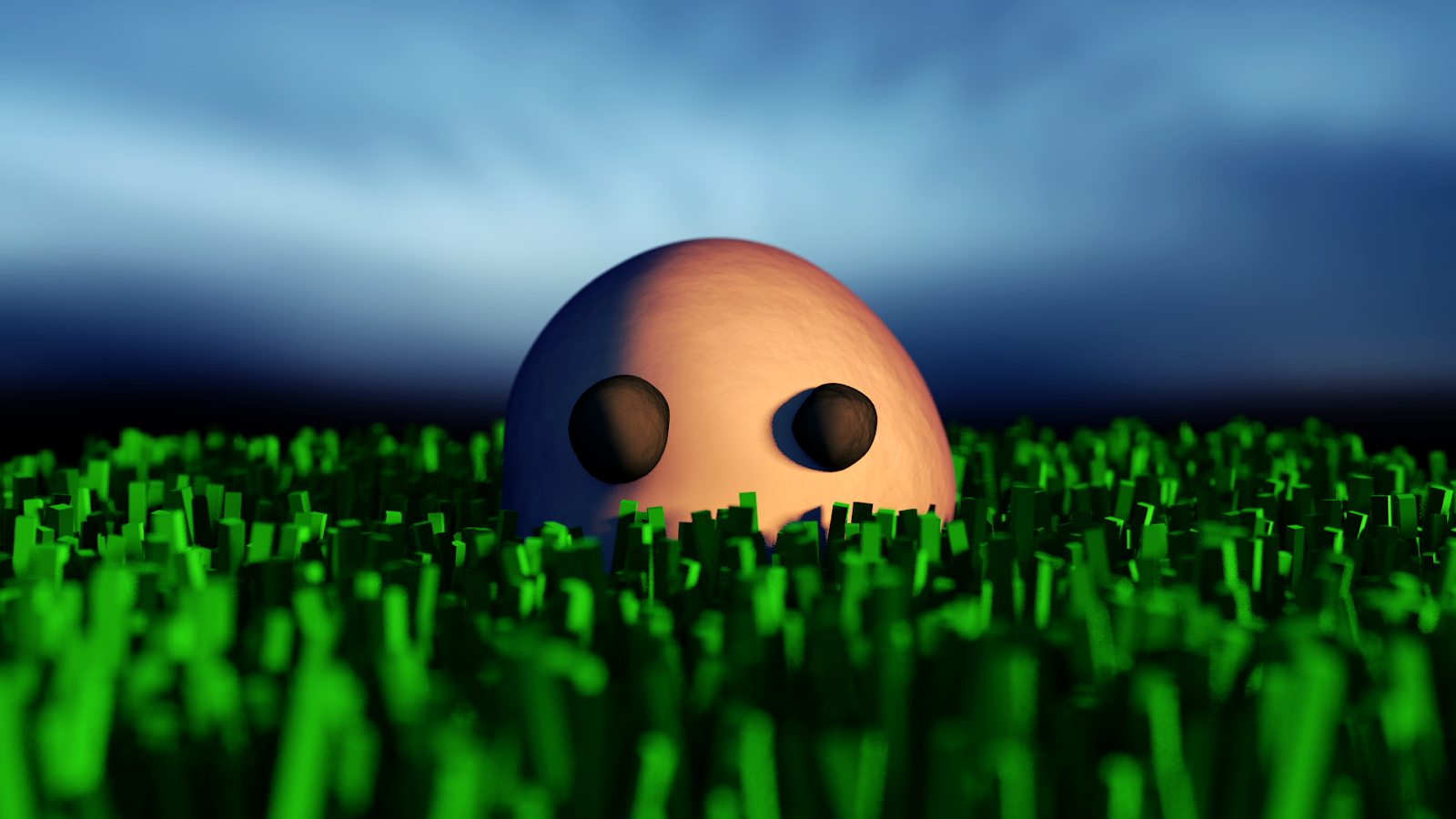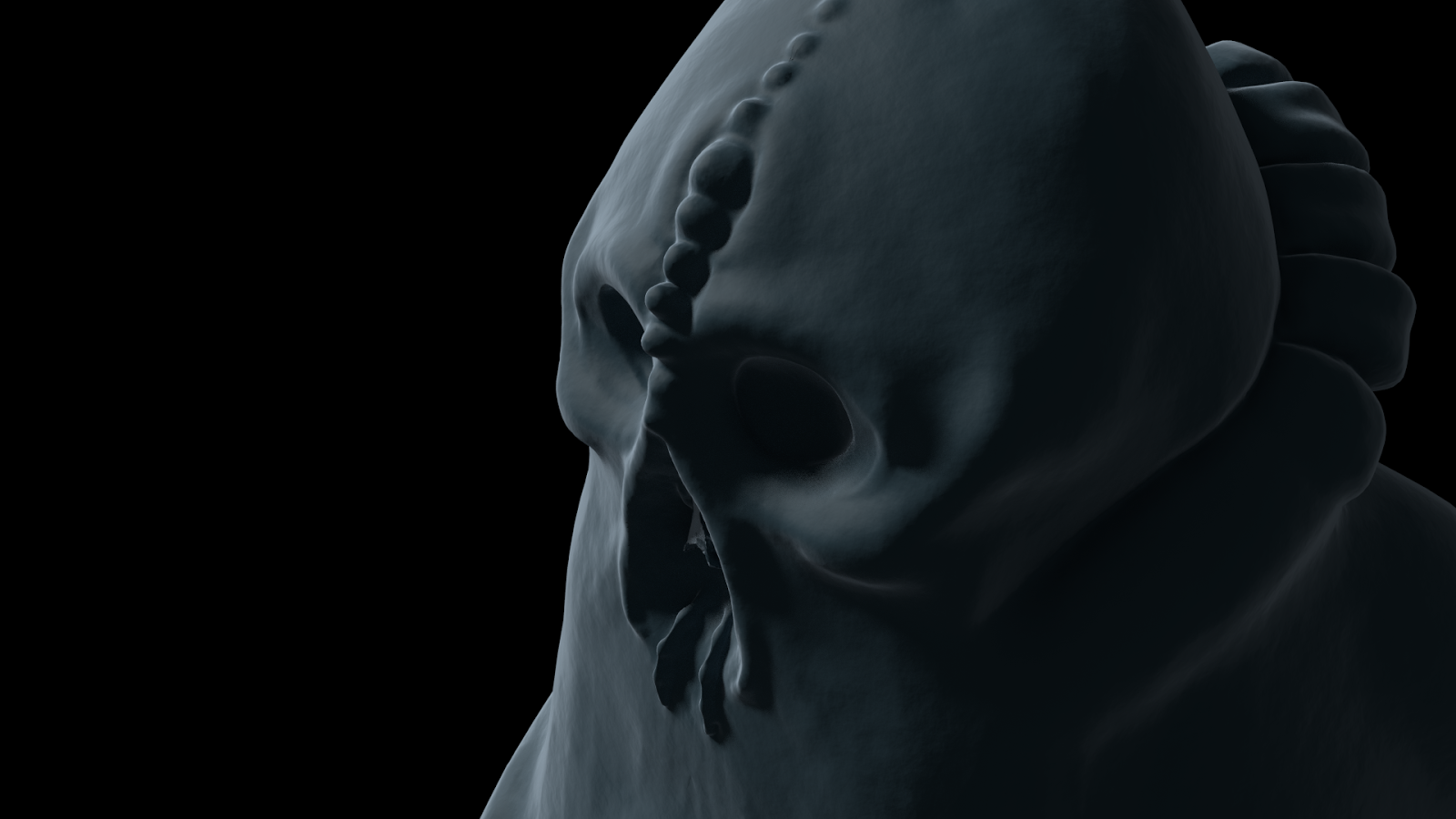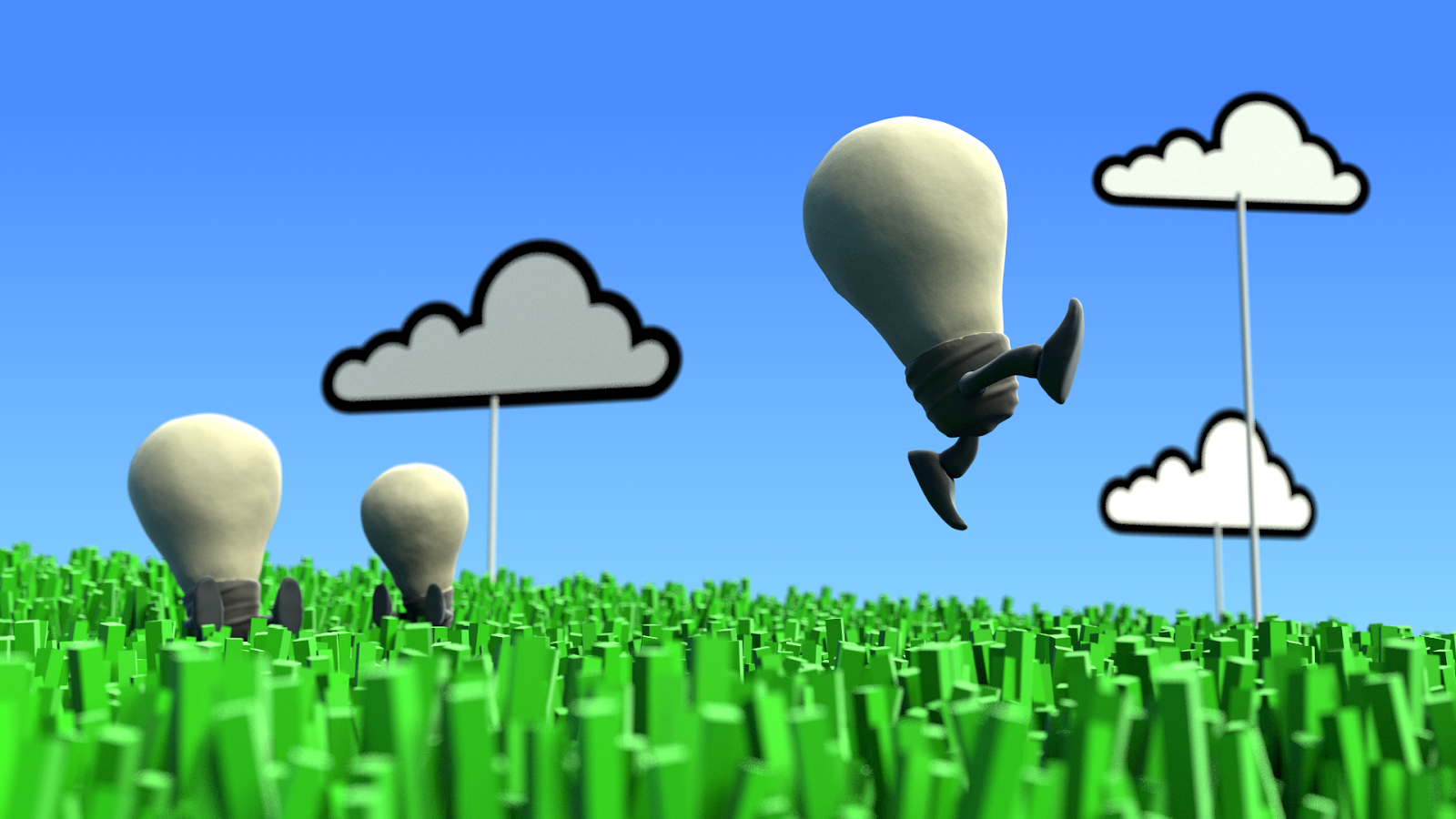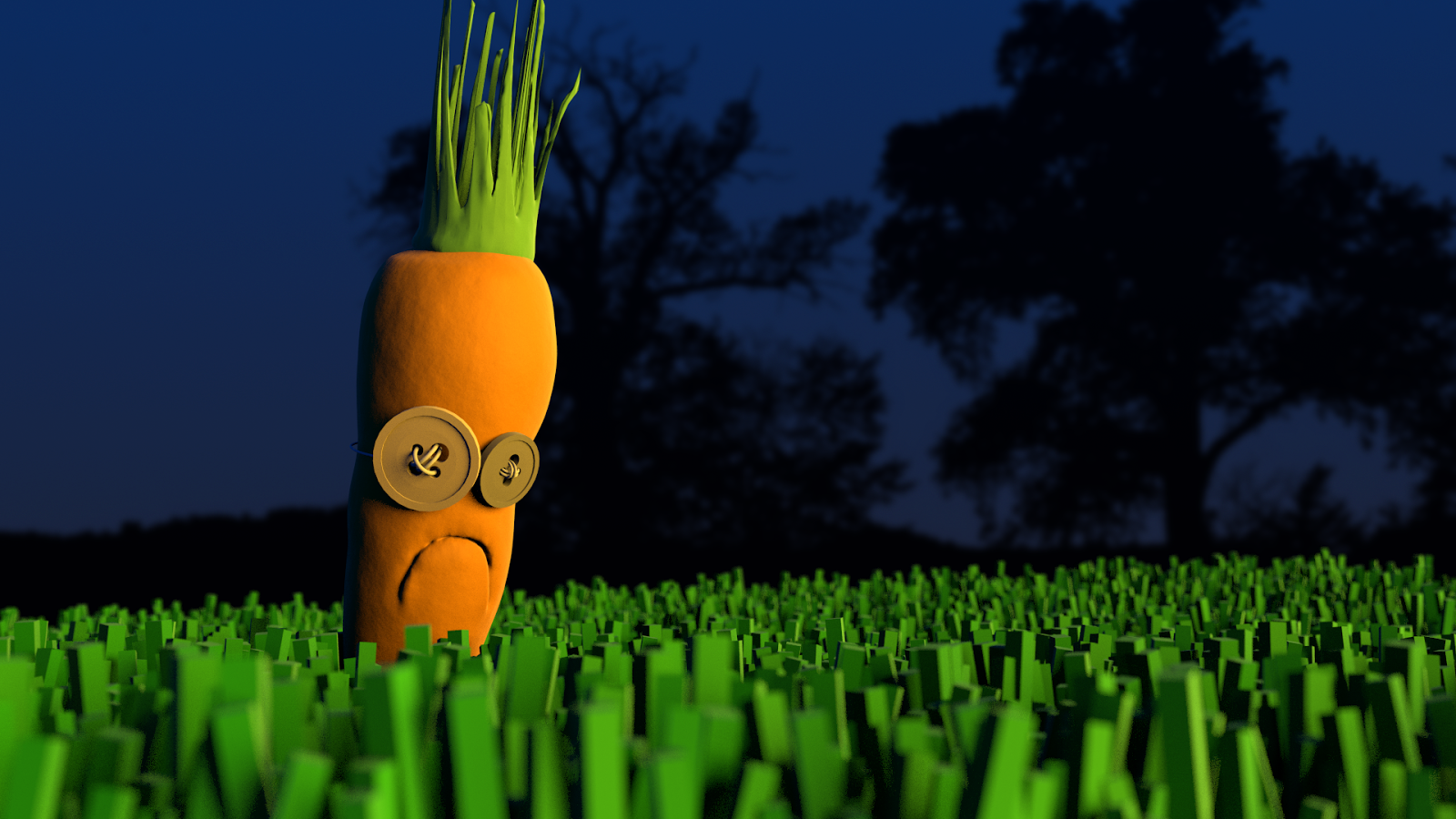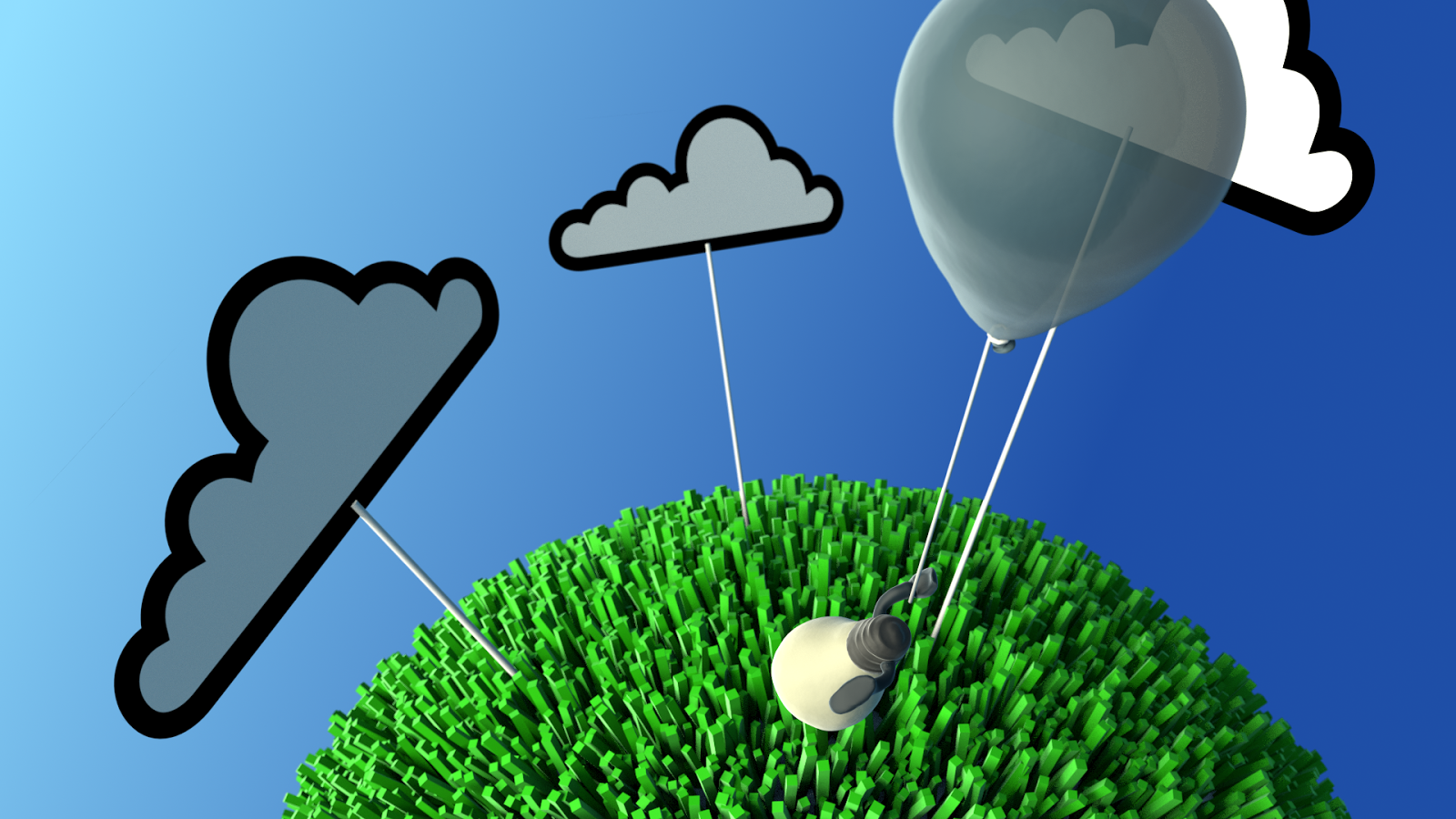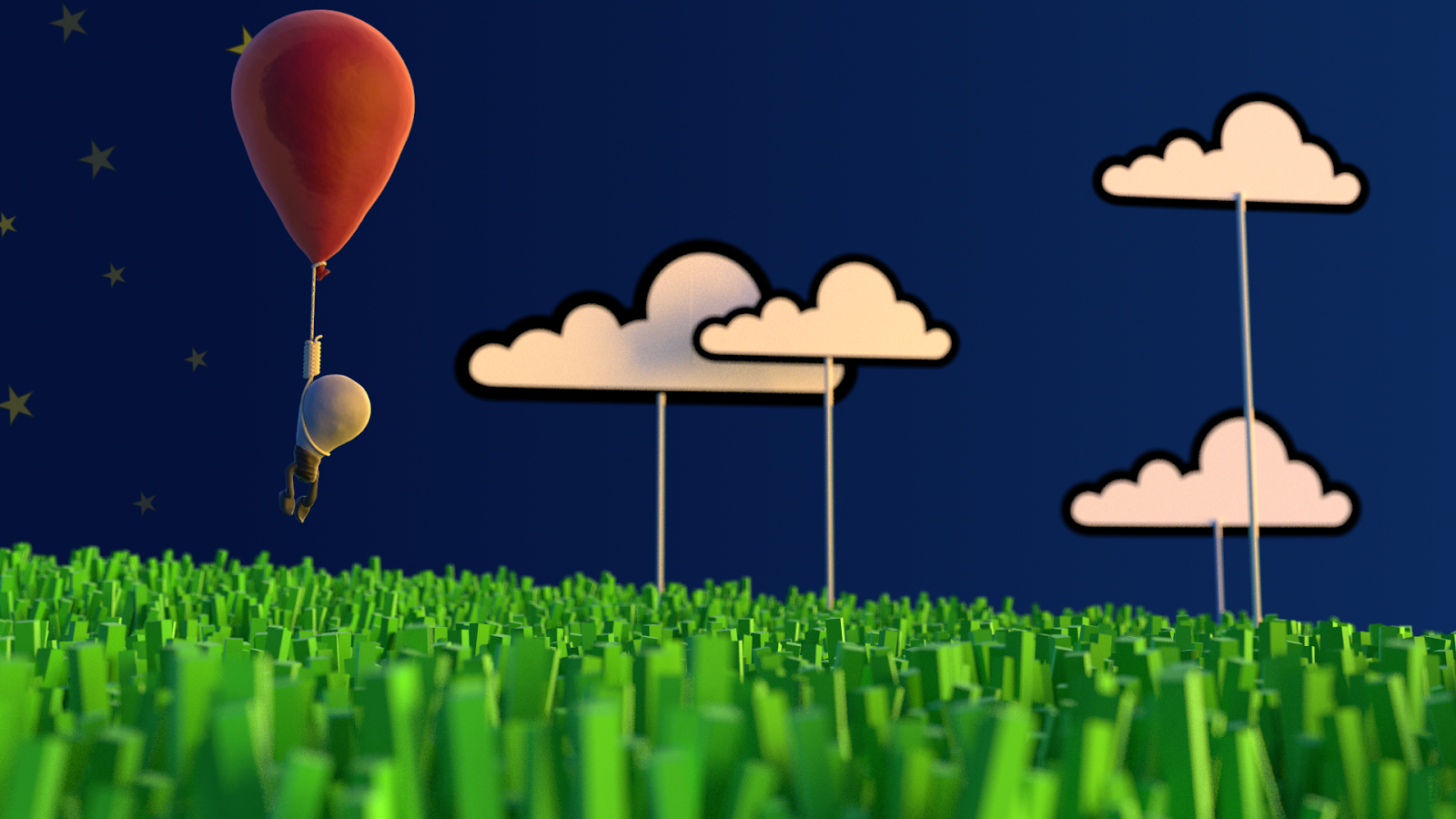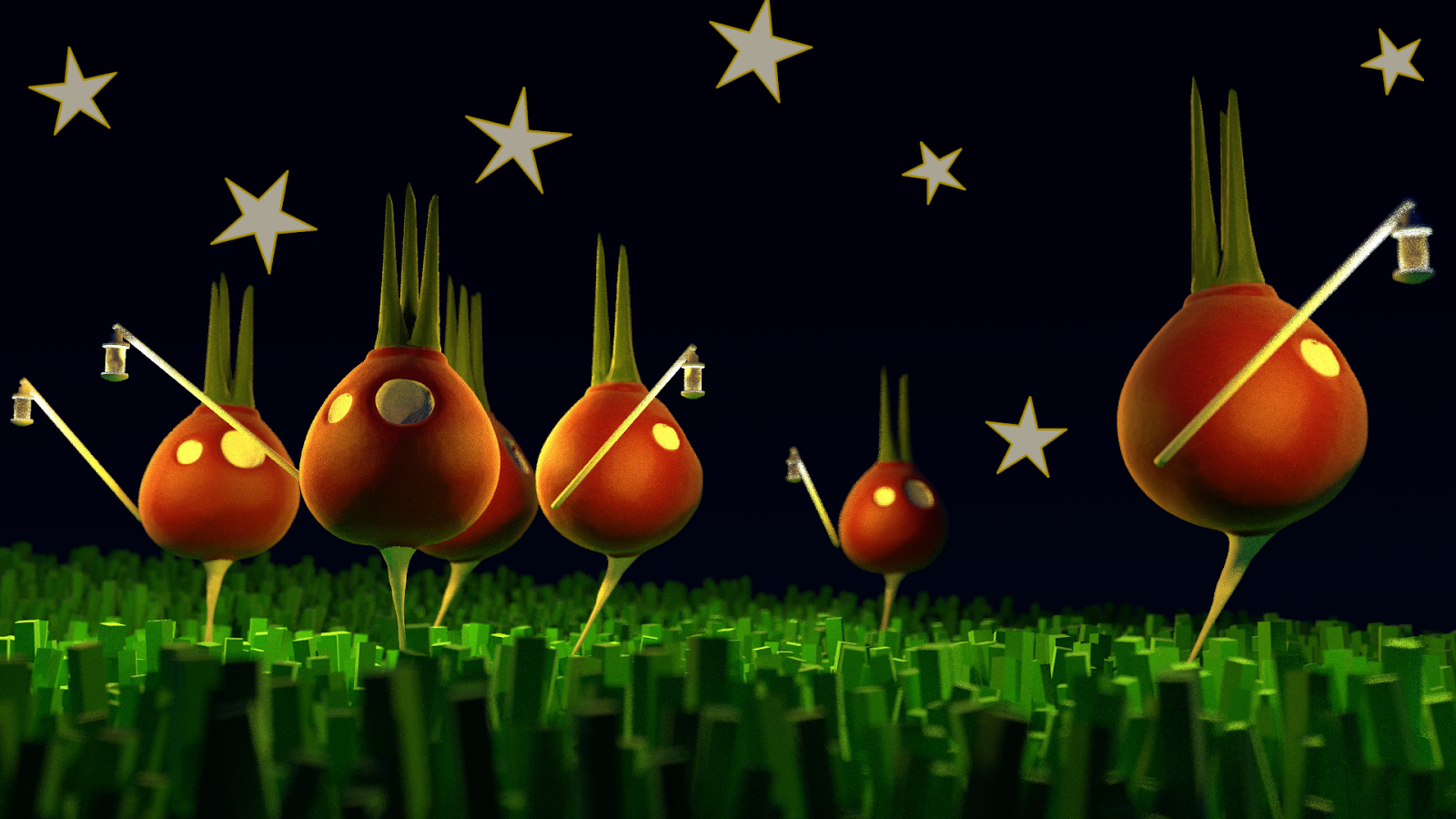 Of course, now my camera is back, so not sure if I will continue with these. I had a couple of other ideas kicking around that I may go ahead and finish, though.
I did at least manage to use some neat tricks for creating these, though. I did some rudimentary network rendering by passing off a few of these to different machines, rendering different frames with the seed value in Cycles set to #frame. This gave me a different noise pattern for each frame. Of course, I brought them together in GIMP and used G'MIC to mean average the layers together, which really cut down on the noise and smoothed things out nicely!
For example, here's a single frame from the "Radish Search Party" image: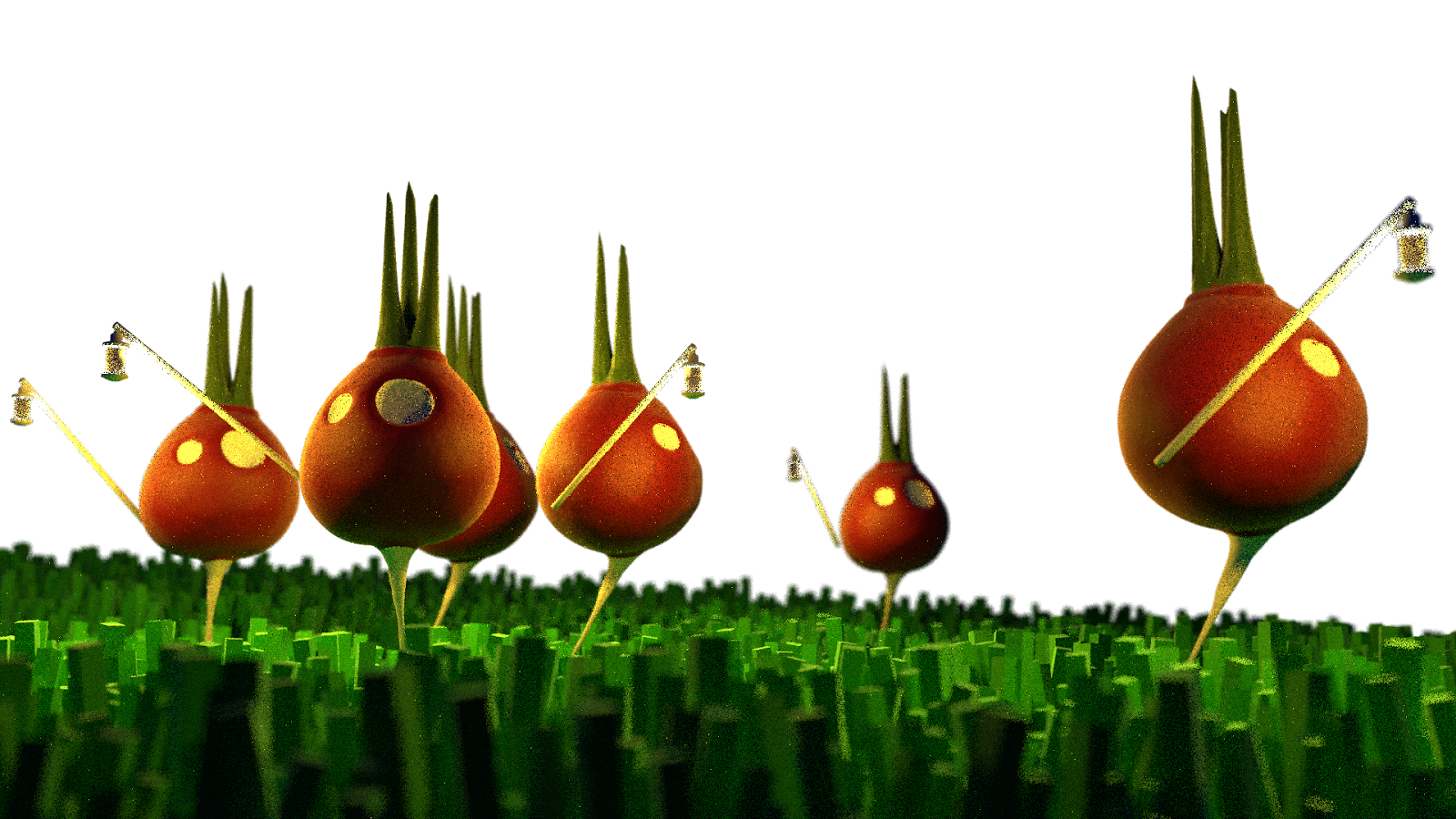 The nice thing about rendering/averaging these frames is that if at any time I want it to be a bit cleaner, I can just render a few more new frames until I am happy with the result.