3 min read
The Wonderful Art of Pascal Campion
I've always had a sensitivity to light. I don't mean in a Mogwai sort of way, but rather I've always felt aware of the feeling and mood that light plays around me.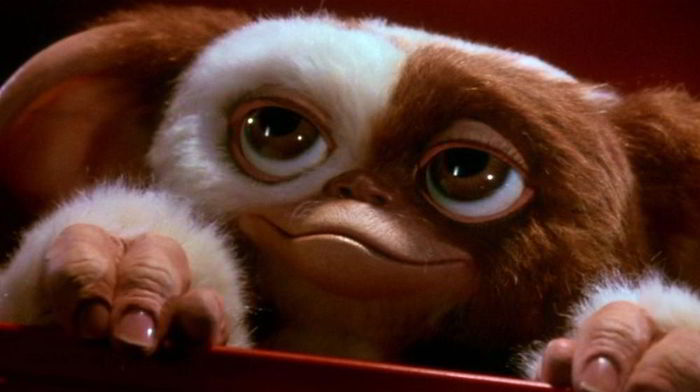 I think this manifests in my photography when I favor single strong light sources for my subjects. Particularly Rembrandt and side lighting. This also manifests in my seething hatred for overhead fluorescent lighting and a general dislike for direct mid-day sunlight…
This is one of the reasons I am absolutely in love with the art of Pascal Campion. Allow me to (ahem) illustrate why…
Pascal is a French-American artist that currently lives in California. The biography on his Facebook page lists more about him:
Pascal Campion is a prolific French-American illustrator and visual development artist whose clients include: DreamWorks Animation, Paramount Pictures, Disney Feature, Disney Toons, Cartoon Network, Hulu, and PBS. Working in the animation industry for over 15 years, currently he is the Art Director for the Netflix/Warner Bros "Green Eggs and Ham" series. Feature work includes Visual Development of "Mr. Peabody and Sherman" and "The Penguins of Madagascar." Pascal also has worked with Marvel Comics since 2013 and has steadily posted over 3,000 images of personal work to his "Sketches of the Day" project since 2005.
He is now a resident of Los Angeles, CA is currently an Art Director for the Netflix/WB project "Green Eggs and Ham".
I actually follow him on his Google+ account where I am always delighted when he posts new sketches.
His images are just wonderful little moments and views into his imagination, but my favorite part by far is his command of the lighting in his scenes and the feelings they invoke. It's particularly pleasing to me for night/dusk scenes as this is my favorite time of day by far.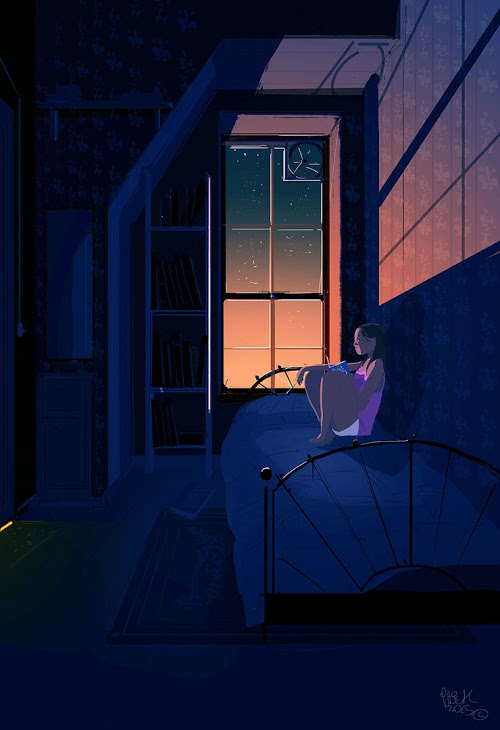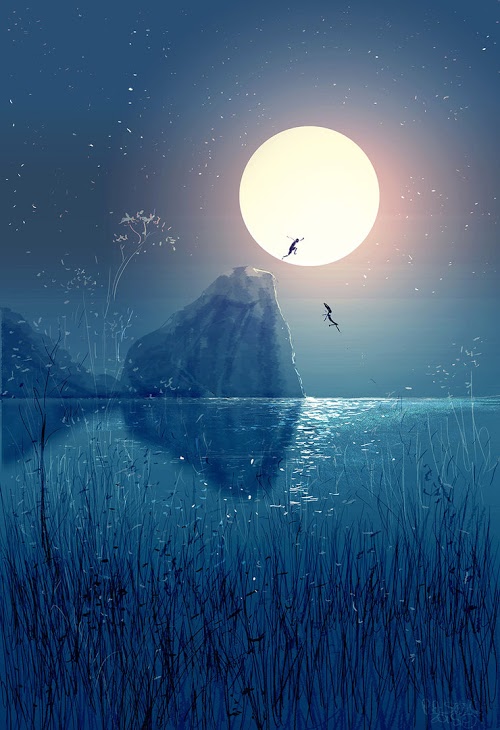 It's not just his use of colors that makes these so wonderful, but how the light interacts with his subjects. The slivers of incandescence from rooms raking across subjects or the soft glow of a candle in a scene do wonders. It makes them instantly relatable to me - a scene I would like to step into.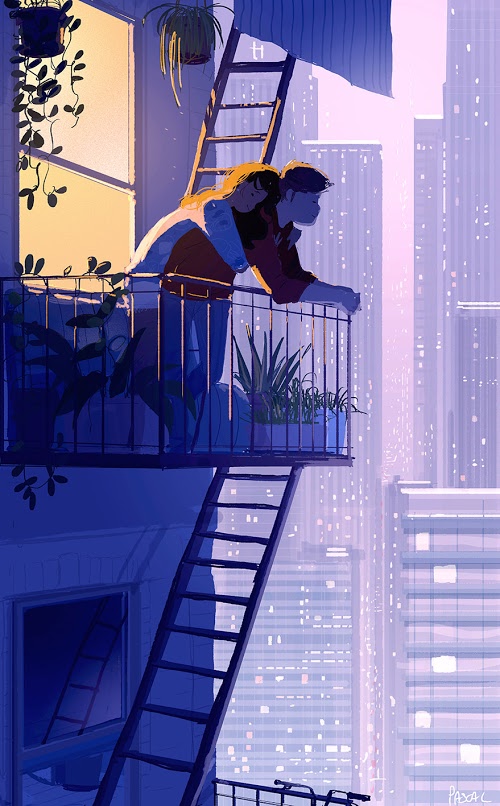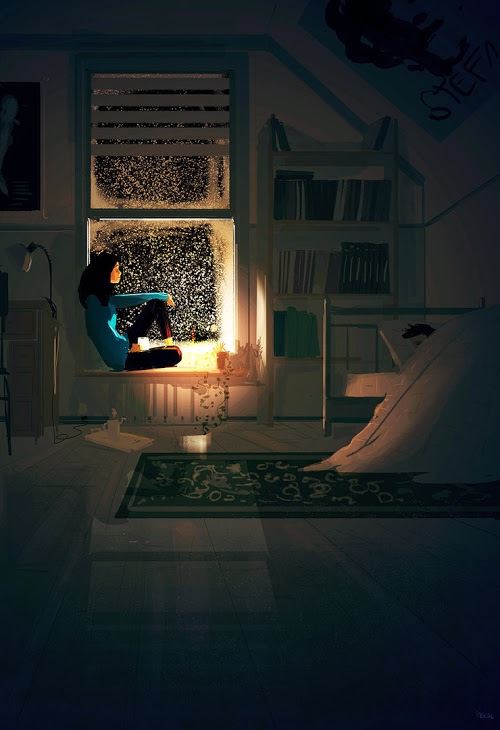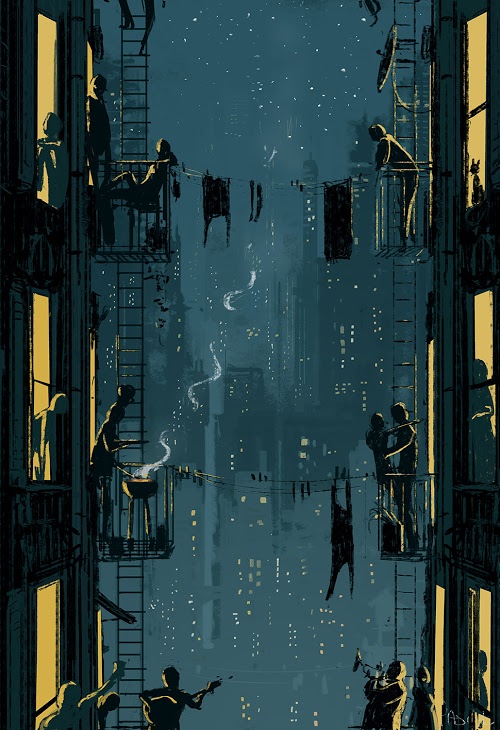 He manages to conjure up the dog days of summer out in the country…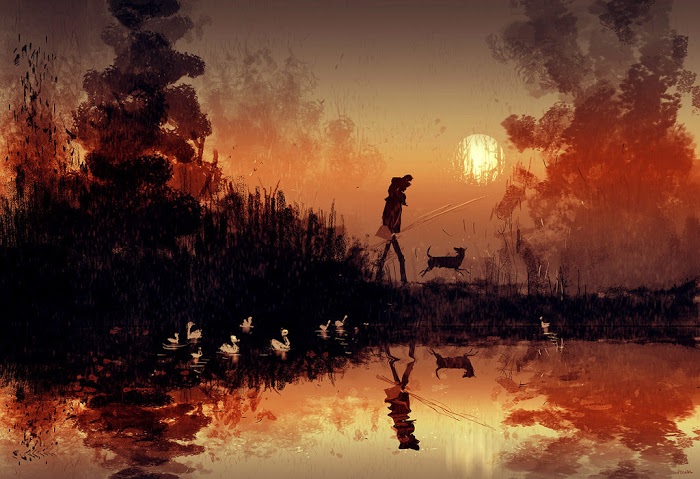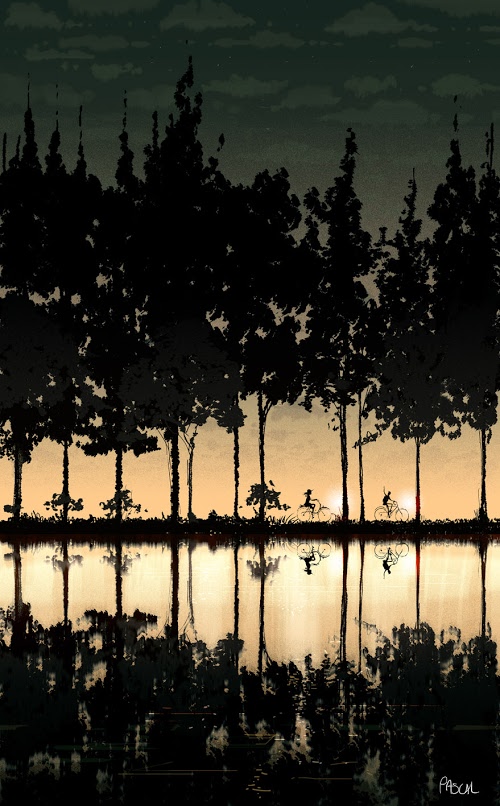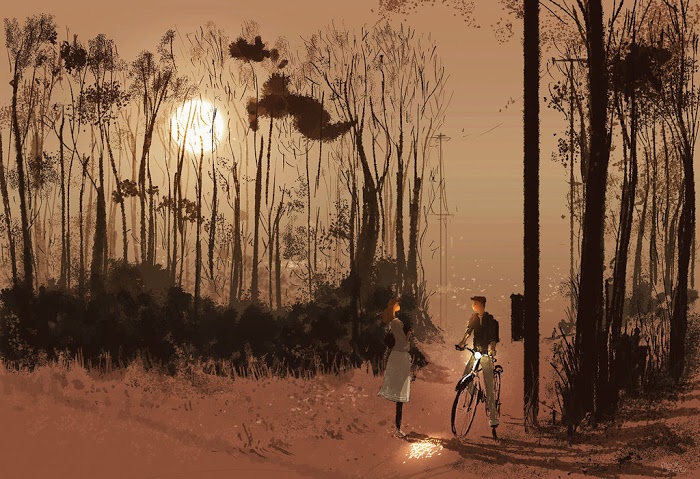 Just as easily as he can transport me to a rainy city evening: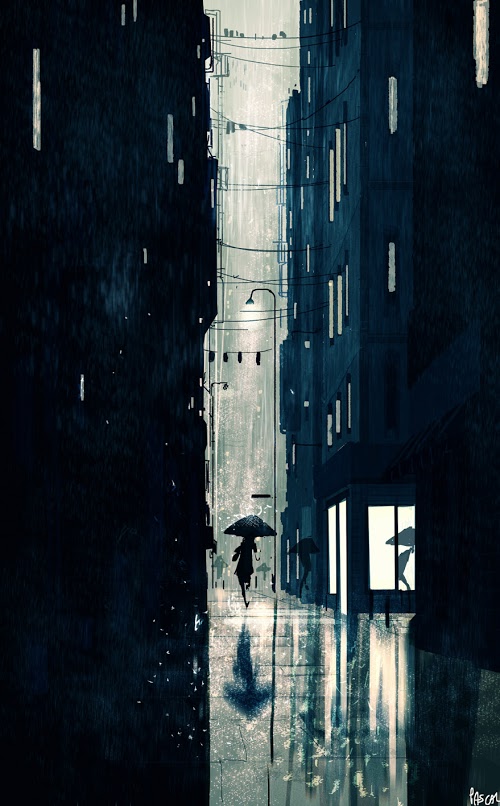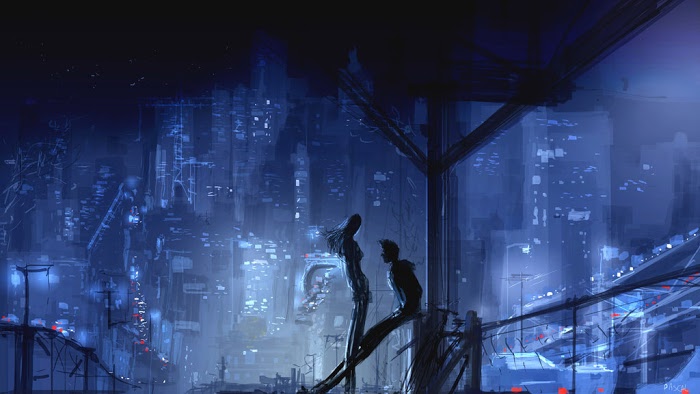 Or a glimpse of a fire escape conversation in a huge city: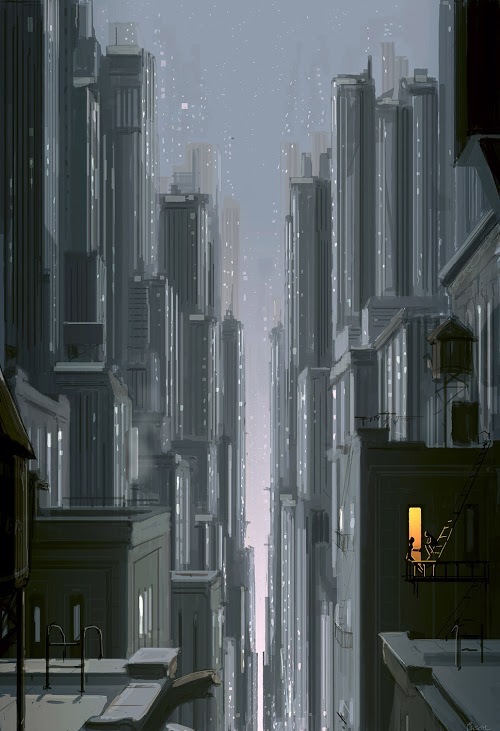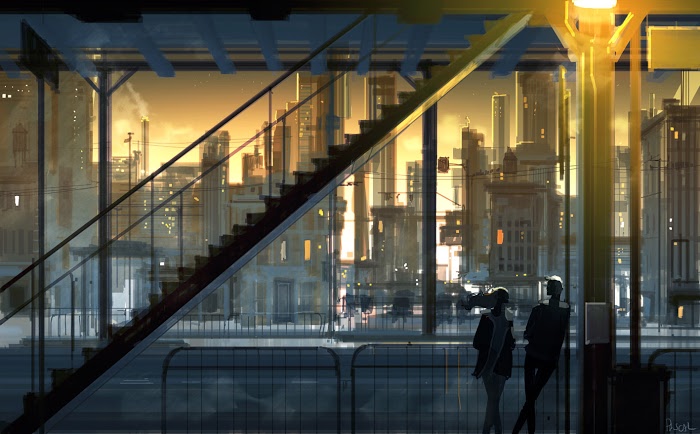 Can you tell I'm a fan? It was nigh impossible for me to choose sample images from his posts - they are all just so wonderful!
I highly encourage you to check out his work on his blogger page, tumblr, or Facebook. He's posted over 3,000 images to his "Sketches of the Day" project since 2005! He is also selling prints on his website in case you love his work as much as I do. Although it appears to be a smaller selection of his body of work.