Libre Graphics Meeting 2019 Website
I'm really looking forward to the upcoming Libre Graphics Meeting in Saarbrücken, Germany next year!
For those unfamiliar with the meeting, it's an annual gathering of Free/Libre software projects and artists. There's an amazing community of users, developers, and hackers that attend every year to talk about all sorts of cool topics like fonts, photography, painting, performance, and many other things that start with the letter "p" (printing? pontificating? pixls?).
The "pixls" is a bit of a joke, but in reality I'm cautiously optimistic that we'll get a chance to assemble quite a few pixls.us nerds there. Friends from both darktable, RawTherapee, and many more actually live in or near Saarbrücken and I am super excited to see them!
Wanting to help the organizers, out I took a stab at designing a website for them. They use Wordpress for the site, so I had to figure out theming in Wordpress, but I had some fun doing it.
In the end they didn't use what I cooked up, but I personally really liked it. Rather than let it languish in obscurity, I figured I would at least share it here:
Libre Graphics 2019 Website Theme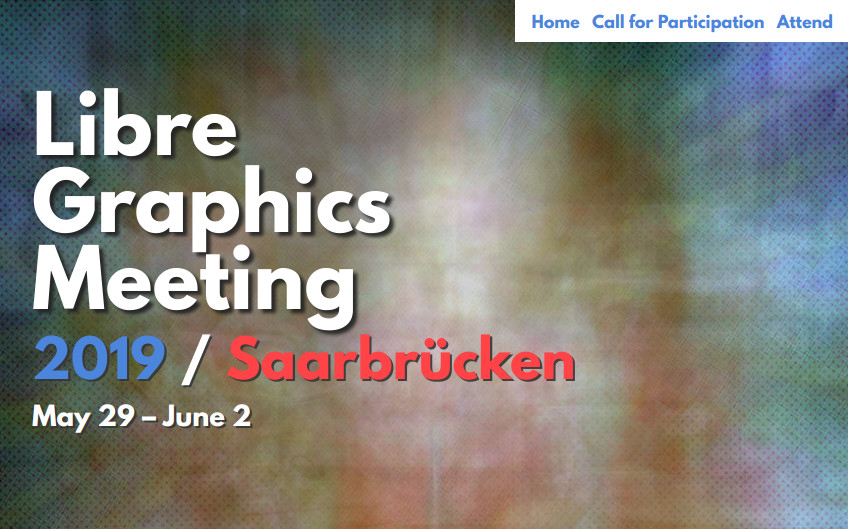 I'm a huge fan of The League of Moveable Type's fonts, and their League Spartan is an awesome, bold, loud font that demands attention (like me?).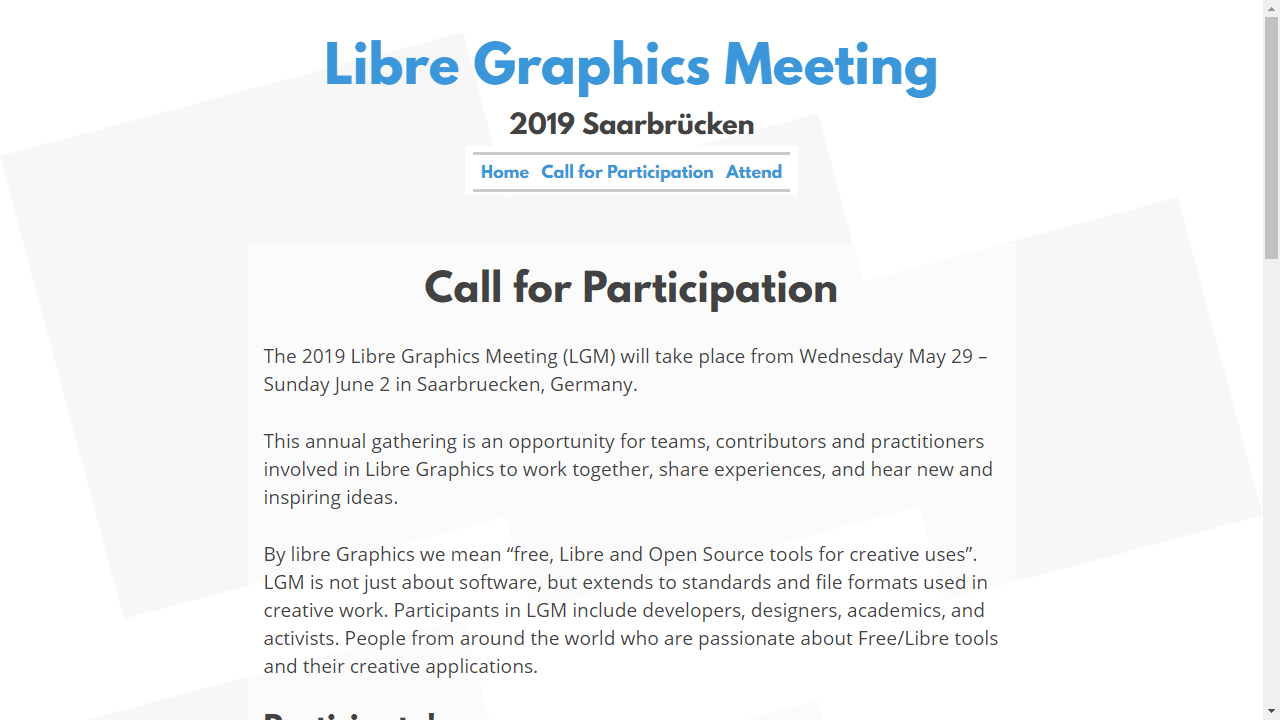 I made some decent progress on the overall design before I realized it wasn't going to be used, so there's still some rough edges that needed to be finished. I also generated a static version of the site I had setup on my host (no need for yet another Wordpress site hanging around the internet).
This is one of those cases where I kind of liked the overall course the design was taking and will keep it in mind to cannibalize for future projects.